Get access to the printable library, packed with resources to help you live a more beautiful life.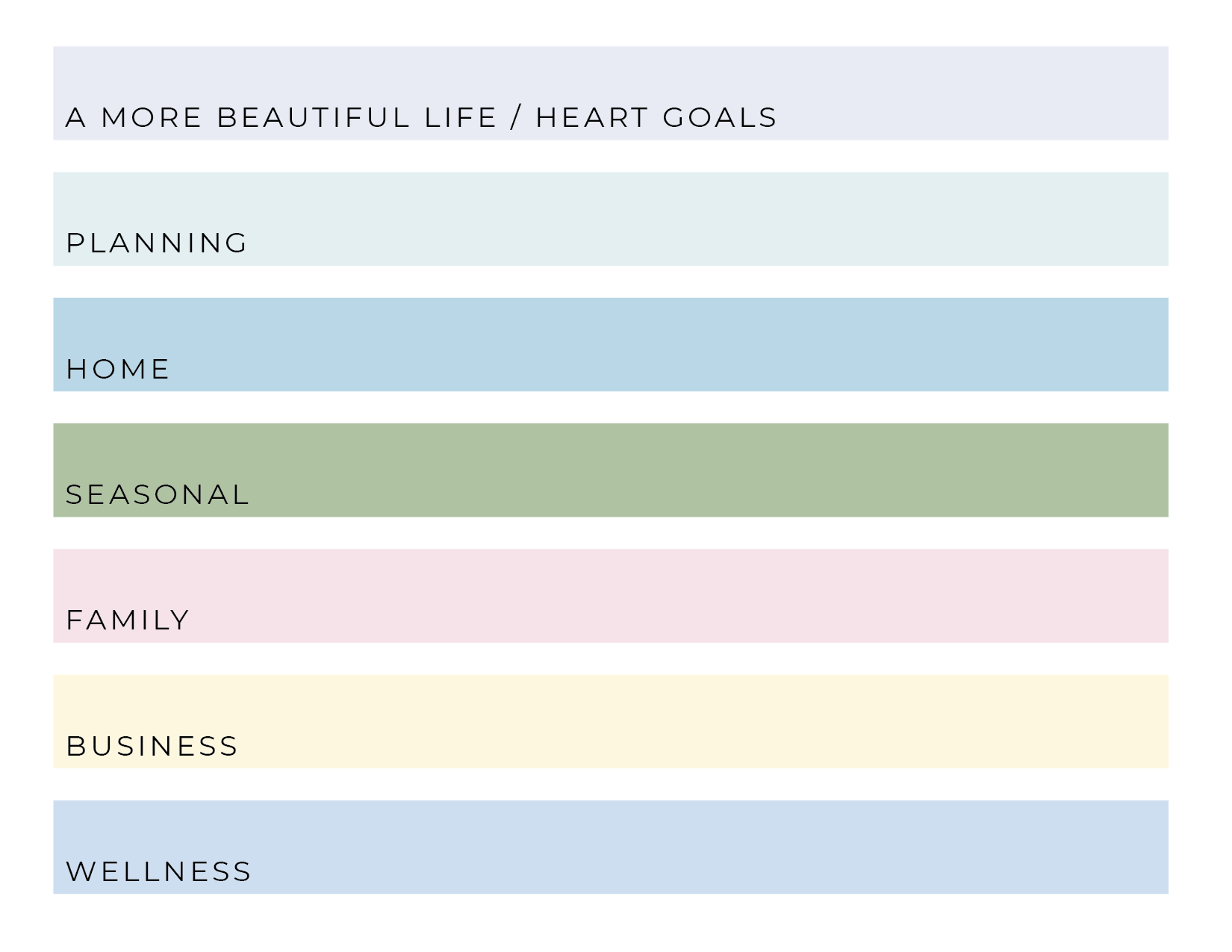 Our printables are color-coded
Our printables are categorized by how they work best within your life. Each category is color-coded so that when you scan them, the colors help you find what you're looking for easily.
Frequently Asked Questions
Can I get a refund if I'm unhappy with my purchase?
Because of the nature of digital downloads, we are unable to provide refunds for the printable library. However, please reach out to us so we can help you make the most of your purchase!
Do you have recommendations for organizing printables?
There's a whole Whitney English binder system perfect for organizing your printables! Shop the whole binder system here.
Bundle Contents
Showcase courses, digital downloads and coaching in your Bundle.